Todd Hahn Construction
Riverside, Iowa
Ph: 319-648-HAHN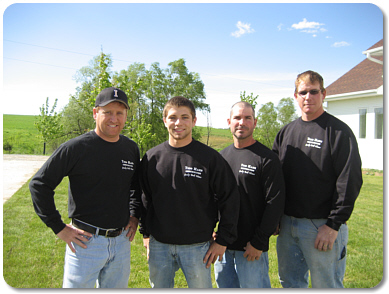 At Todd Hahn Construction, we build more than homes. We have been building relationships for over 18 years.

When you begin a building project with Todd Hahn Construction, you will quickly learn that it is truly a family business. Since 1992, Todd Hahn Construction has grown into one of the most successful and acclaimed home construction companies in the greater Iowa City Area, while maintaining its personal feel and family atmosphere. You will find the quality and creativity of the entire Todd Hahn Construction team to be nothing less than excellent, but what we really think you will find with Todd Hahn Construction is an environment of respect where a handshake still means something.

While creating your dream home, we want to be a blessing to you and your family.





Home Page | Design Phase | Building Phase | Photo Gallery | Testimonials | About Us | Contact Us
Website designed by Iowa Solutions Inc. - © Copyright 2021 Todd Hahn Construction, All Rights Reserved